I bought an ax the other day. Then I bought a carving knife. I thought maybe I could do something useful out of wood. I thought long and well for two weeks, roaming the internet for videos on carving and bushcraft, and came to the conclusion that I want to do something that I can use and the only thing I could figure out we really needed was a spatula.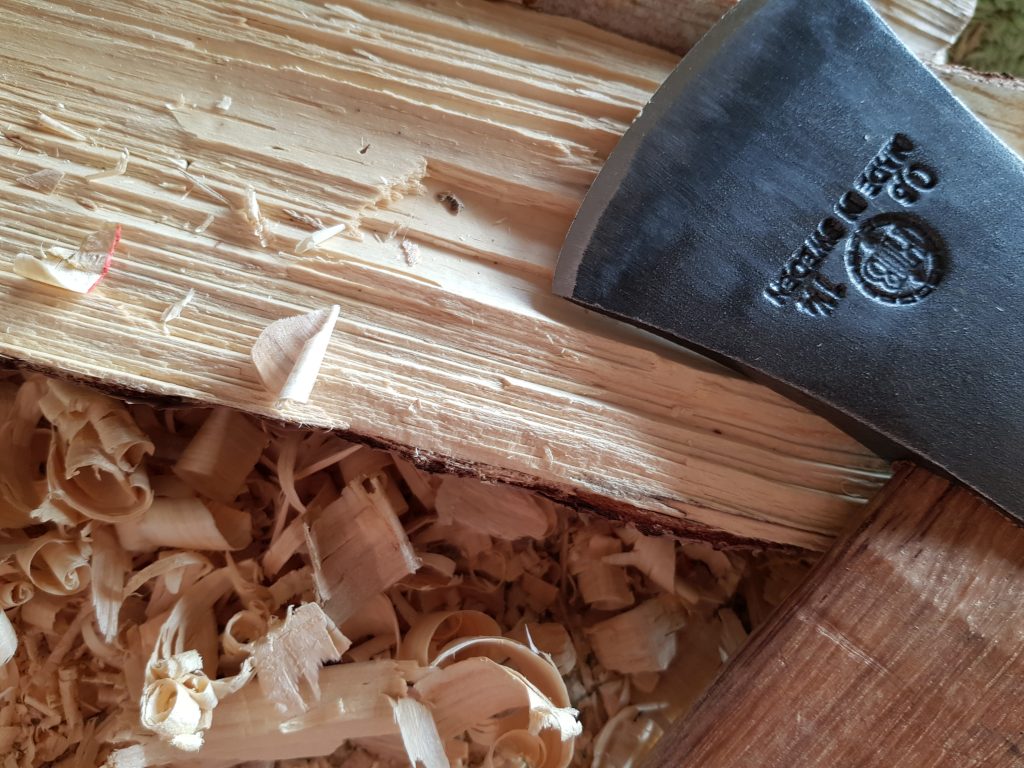 A spatula it is!
Although I did get the theoretical knowledge I did not take down the birch myself but instead I took a big chunk of a trunk that lie around waiting to become firewood. I split it in half, then split the halves in different sections to see if any of them wanted to become a spatula. I couldn't really find a very good piece since the chunk was very dry and had numerous cracks and splits in the endings but one piece seemed better than the others so it had to be that one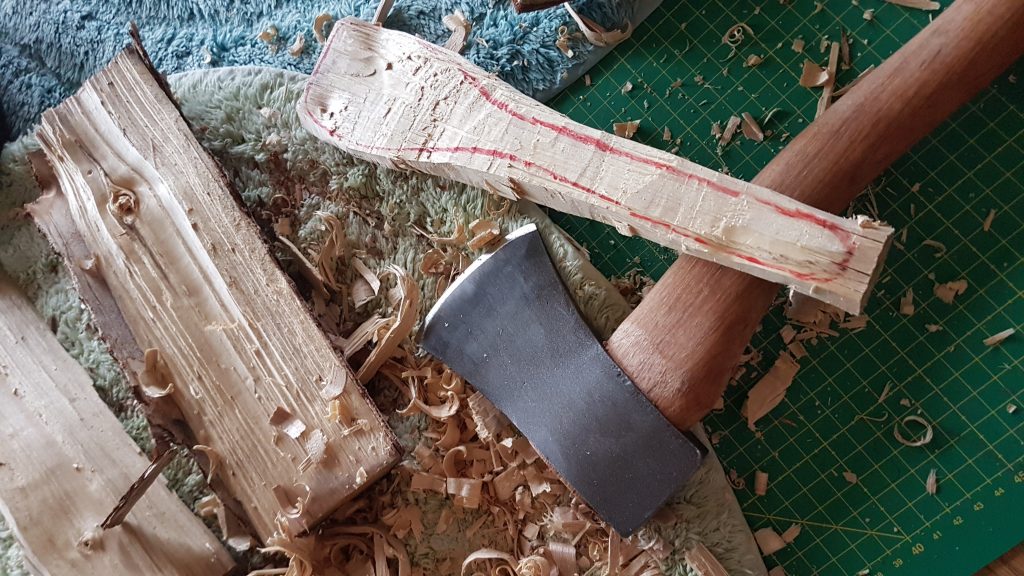 Since carving with an ax is so new to me I took it slowly. I was determined to use the ax as far as possible and ready for the possibility of the wood splitting my project to pieces but none of this happened. I hadn't bought a fancy ax. Nor had I bought a lightweight ax. I just bought a one that was good looking. Or maybe it was the only one that was sharp OTS. Apparently axes are sold blunt. Anyway I bought a fairly cheap "outdoor" ax from Hultafors.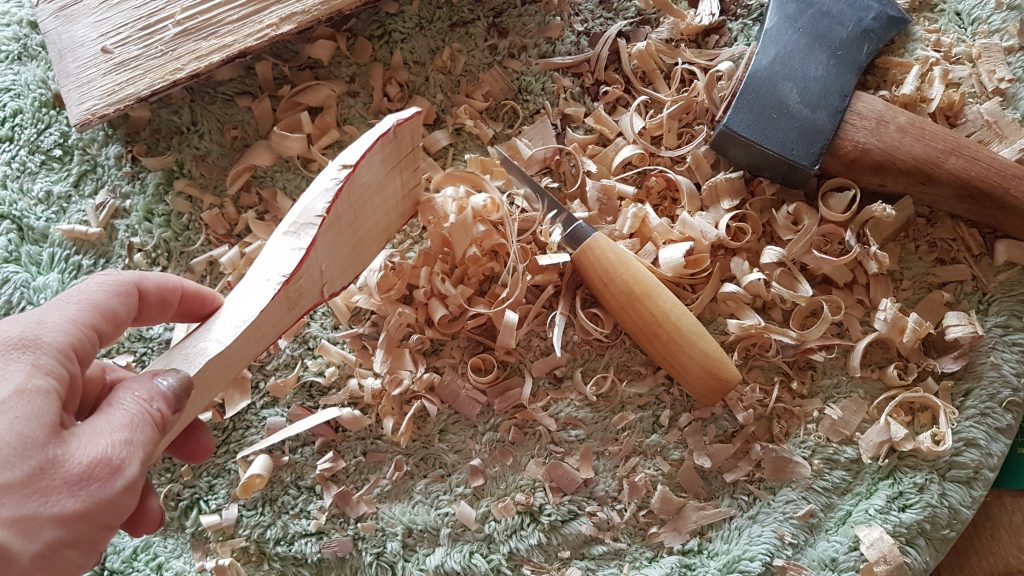 I chopped with the ax until the tip was 3 mm then went over to using the Mora wood carving knife and the ax when needed.
After 3 hours of which 1 hour was contemplating and just looking out the window with a cup of coffee and my piece of wood I was finished with the bushcraft version which you see in the below picture.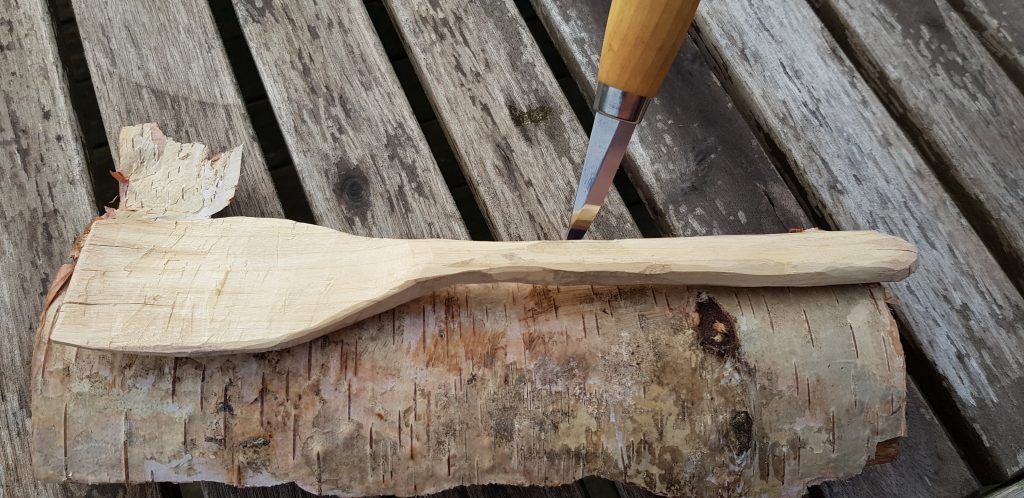 Since I was eager to put it among the other kitchen tools I got some sanding paper and finished it off. That took about one hour. The photo below is before I oiled it with rape seed oil.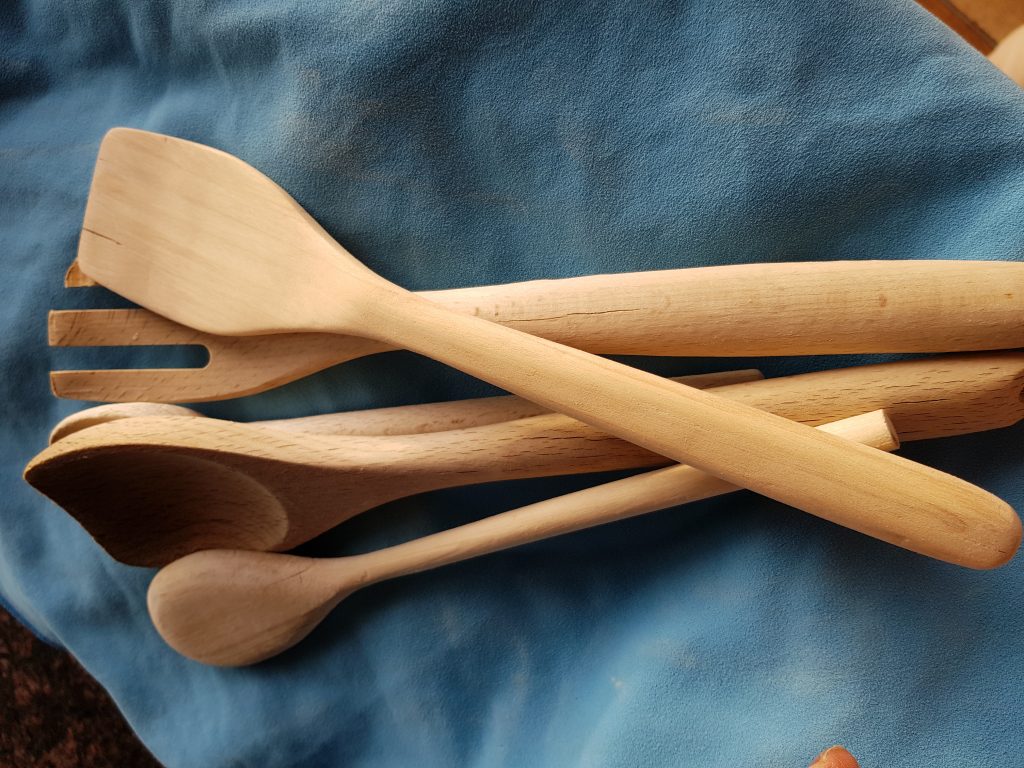 Some oil and voilà – my first hand carved… anything!